PADI Divemaster Phuket
Do What You Love For a Living!
The PADI Divemaster Phuket course is the first step on the Professional dive ladder if you are looking to scuba dive for a career.
This qualification enters you into the professional levels of scuba diving  and upon qualification, you will be able to supervise certified divers and assist Instructors with student divers.
The course can be completed in 11 – 15 days which includes approximately 3 days in the classroom and pool, plus at least 8 days on the boat. The days do not have to run consecutively, you can take all the time you need.
The price of this all-inclusive, in-depth course is just 47,500 THB per person which includes private tuition with our PADI Master Instructor, Jon plus you have hands-on training with real guests diving with us.
ENQUIRE HERE
PADI Divemaster Phuket Requirements
To enrol in this course you need the following prerequisites:
* to have logged approximately 40 dives
* be a certified PADI Rescue Diver
* be at least 18 years of age
* to have completed EFR Primary and Secondary Care training within 24 months
* to have medical clearance for diving signed by a physician as proof of fitness to dive
Qualification
As a Divemaster you are able to:
Assist instructors with student training on PADI Courses
Supervise training and non training activities by planning, organizing and directing dives
Guide certified divers on dive sites anywhere in the world
Lead dives 2, 3 and 4 on the PADI open water course under the direct supervision of a instructor
Teach the PADI Skin Diver course
Teach the PADI Discover Snorkelling programme
Conduct a PADI Discover Local Diving programme and the PADI Scuba Review programme
Independently guide Open Water Diver students on the tour part of their Open Water Diver course on training dives 2, 3 and 4. Max 2 student divers per certified divemaster.
Accompany student divers during Adventure Dives or Specialty training dives under the indirect supervision of a PADI Instructor.
Conduct subsequent dives under an instructor's indirect supervision for Discover Scuba Diving participants after participants have satisfactorily completed the first dive with a PADI Instructor.
Earn the PADI Discover Scuba Diving leader rating to be able to independently conduct a PADI Discover Scuba Diving course in a pool or in confined open water.
Earn the PADI Emergency First Response instructor rating to be able to teach an Emergency First Response course.
Earn the PADI Digital Underwater Photographer Specialty instructor rating to be able to teach the PADI Digital Underwater Photographer specialty.
PADI Divemaster is the prerequisite certification for both the PADI Assistant Instructor and PADI Open Water Scuba Instructor certifications.
PADI Divemaster Phuket Course
There are three areas in which you will train and be assessed in order to qualify.
1. Stamina and Water Skills:
You are required to perform four exercises.
Swim 400m without stopping using no swimming aids and using any stroke or combination of strokes you wish.
Stay afloat by treading water, bobbing or floating for 15 minutes, with hands (not arms) out of the water during the last 2 minutes and wearing only a swimsuit.
Swim nonstop for 800m using a mask, fins, snorkel and swimsuit only (no BCD or flotation aids) and swimming with your face in the water.
Wearing full scuba equipment, push or tow an inert diver in full scuba at the surface for 100m non-stop without assistance.
2. Knowledge Development:
* Diving physics
* Dive planning
* Diving physiology and First Aid
* Emergency assistance plan for diving emergencies in the local area
* Diving skills and the environment
* Equipment
* Decompression Theory and the RDP (Recreation Dive Planner)
* Mapping a local dive site
* Supervising student divers in training
* Supervising activities for certified divers
* Dive management and control
You are required to read the PADI Dive-master Manual and complete all the Knowledge Reviews.
3. Practical Application:
You will be required to assist courses from the orientation until the certification, this involves you assisting in the confined water training, open water training dives and the knowledge development section. This part of the training is very important to prepare you for dealing with student divers.
In order to qualify in this course you need to have logged 60 dives. The Divemaster Course itself will give you a minimum of 24 dives. These dives must include experience in night diving, deep diving and underwater navigation.
Price
The cost for this course is 47,500 THB.
Includes
Expert Tuition with PADI Master Instructor
The Divemaster Crew Pack which includes the following materials:
* PADI Divemaster Manual
* Diving Knowledge Workbook
* PADI Encyclopedia of Recreational Diving
* eRDP ML (electronic tables)
* Divemaster slates
2 Love To Scuba Dive Polo shirts
Pool and classroom training sessions
Boat use while training and assisting
Breakfast and lunch on the boat
Hotel transfers on training days from Rawai, Nai Harn, Kata, Karon and Chalong
Excludes
Scuba equipment rental
PADI certification fees
Note: Divemaster students are expected to have their own scuba equipment. We offer 15% off the retail price of any equipment purchases should you need to buy.
On completion of this course and once you've received your PADI membership, you will be able to order materials directly from PADI, receive the Undersea Journal and be able to get access to the PADI pro web site where you can advertise for a job or find jobs worldwide.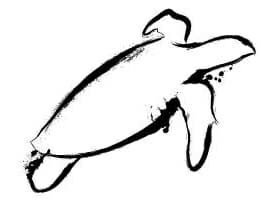 If upon completion of your Divemaster Course and you wish to progress to Open Water Scuba Instructor, our Phuket IDC Partner is Crystal Waves based local to our Dive Centre in Rawai.
If you won't be in Phuket we also partner with Mark Soworka Dive Careers in Koh Tao. For more details of the IDC click HERE.