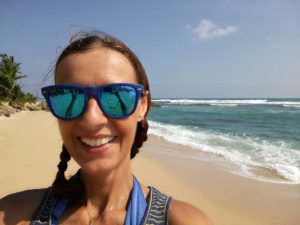 Hey everyone, I wanted to write a short piece to introduce myself as the new owner of Andy's Scuba Diving Rawai, Phuket.  If you can put a face to a name I think that's a good thing – only one thing though, my name is Lisa not Andy 🙂 So Lisa is now the proud owner of Andy's Scuba Diving PADI Dive Centre in Rawai, Phuket – just to avoid any confusion 🙂
When we first came to Thailand, I completed my Open Water, Advanced Open Water & Nitrox course, all with Andy's.  I remember thinking at the time, this is the life – imagine owning & running your very own Dive Centre.  Looking back, it all seemed a bit of a pipe dream, how could I give up my Executive role with the world's leading Telecoms Organisation after working with them for 15 years?  So as the holiday bubble burst as we arrived back in the UK, life carried on as normal.. Then we booked to come back to Phuket the following year, we had the Thailand bug and most definitely the dive bug that everyone tells you about..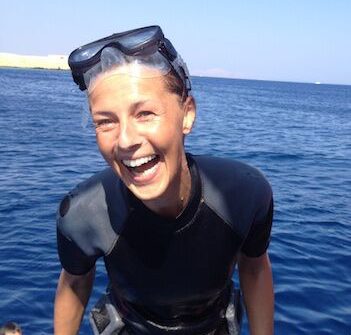 We were not disappointed, in fact, the second time was even more amazing as we travelled on a Liveaboard holiday to the Similan Islands for 6 days – we saw the most beautiful marine life, was blessed with the best company and fell more in love with Thailand, if that was even possible.  This was the game-changer for us and after one particular dive I commented to my husband 'Why don't you become a Dive Instructor?' A year later,  Jon had become a Master Scuba Diver Instructor, the house was sold and we were saying our goodbyes to our nearest and dearest as we were about to embark on our new adventure leaving the UK for sunnier climes.
I'm so excited to become the new owner of Andy's, what I have witnessed over the years I have known Andy & Sally, is their profound passion for Scuba Diving and customer experience is inspiring – having over 20 years experience in customer service & management, and with the support of my husband who has worked tirelessly to now achieve his PADI Master Instructor status.  I am delighted to take the Business forward and continue to deliver a service second to none to all our guests 🙂
Happy Diving all!
Lisa. xx